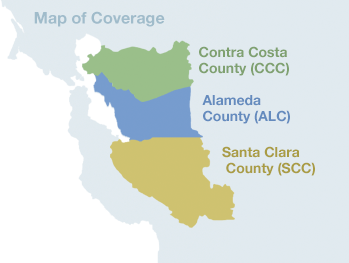 Choice, Quality and Innovation in Healthcare
Affinity Medical Group, founded in 1999, is made up of more than 2,400 primary care physicians and specialists in the Bay Area. Working together, we focus on high quality, innovative and affordable healthcare solutions to give our patients the choice, flexibility and high standards of quality care they deserve.

Focus on Preventive Care

We believe that wellness check-ups can lead to early detection of problems. Much of the time, when problems are addressed early, outcomes are more favorable.

Top-Notch Providers and Specialists

You can be confident that you are choosing from a list of high caliber providers. Our exclusive primary care providers are board certified, and many of them have earned secondary specialty certifications.

Your Partners in Care

We believe that members and providers working together form the ideal healthcare partnership. We want our members to be empowered to take advantage of available resources. We encourage you to become well-informed and well-equipped to make the best choices for your healthy lifestyle.

High-Value Care

You receive the right tests and treatments at the right time, avoid unnecessary testing, and save time and resources. We believe that high-quality, high-value care is achieved by forging partnerships with our members, integrating resources, and coordinating care.

Automatic Approval of Certain Referrals

Our intent is to make your healthcare experience easier whenever possible. We have designed our approval system to include certain common referrals so that you get the care you need more quickly.

AffinityCare: Best in Class Care Management

For members with multiple conditions or special care requirements, we safeguard against "falling through the cracks" with our complex case management program: AffinityCare. Care managers collaborate with healthcare providers, members, their families, and community agencies to ensure appropriate access to services and continuity of care.

Chronic Condition Management

Members are eligible for a number of chronic disease management programs through their health plans. We encourage the use of these programs as a means to improve the quality of life by intervening early in the disease process. Programs are common for the following conditions:
Asthma, Cancer, Congestive Heart Failure, Chronic Obstructive Pulmonary Disorder (COPD), Diabetes Mellitus, Coronary Artery Disease, Depression, End Stage Renal Disease, Pain Management. Call your health plan for more information about specific program offerings.
Are you a Patient?Become a MemberAre you a Provider?Join our network